October 9 2017:
Wonderful solo afternoon walk. These trees. Just love the art show they produce.
I had such a feel good time in the grocery store this morning spreading loving kindness.
Ran into a friend and shared hugs and yummy conversation, got some items off the top shelf for another shopper, and while in line suggested a book to another customer and the cashier.
Plus, came home with good food. Having good food in the fridge and pantry just feels good. Incredibly grateful for natures beauty, the food nature provides, and days like these.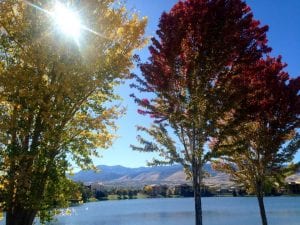 October 13 2017:
Walk with Thomas a couple weeks ago. I am so incredibly blessed by this one who is deeply true to his heart. Thank you nature for another wonderful and heartfull walk.