April 17 2018:
The wind was blowing too hard to get a good photo of this beauty! Will try again on a calm day. So beautiful! xoxo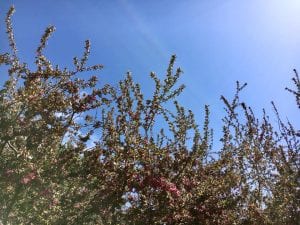 April 17 2018:
Thomas and I had a beautiful walk this afternoon. I've had a couple of days of feeling a failure …. at everything.
I'm so incredibly blessed and grateful for nature and the time spent in nature alone, with Thomas, with Lillian, and all three of us together. xoxo
April 20 2018:
Look at the cute shadow this little fella creates!