April 16 2018:
Oh yum!!! Vegan open faced sloppy joe. This was incredibly good!
Crumbled falafel "meatballs" with sautéed sweet onions, cauliflower, green beans, sweet corn, petite green peas, tomato sauce, and veggie broth spooned in heaps on a piece of toast and sprinkled with arugula.
I didn't set out to make this. It wasn't until I was finished cooking and sat down to the eat that I realized what I had created! Yum!!!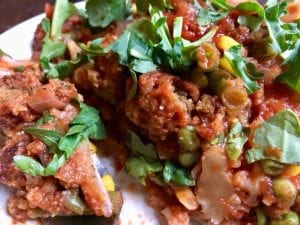 April 17 2018:
Well. That made for an interesting shadow!!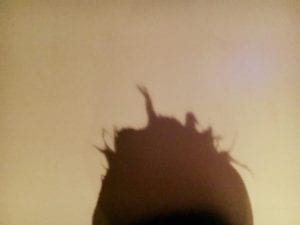 A halfway eaten mango!!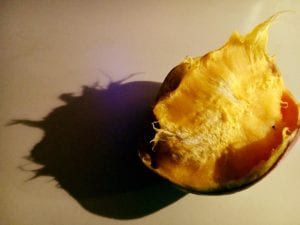 April 19 2018:
Open faced veggie burger piled high with sweet onion, tomato, and arugula with a side of baked potato medallions! That was good!!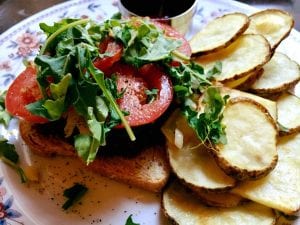 April 21 2018:
I mean. Look at this cute wee cherry tomato salad with sweet onions, Holland Enjoya peppers, and piled high with arugula. Topped with sea salt and black pepper. Yum!! xoxo