May 30 2018:
Rainbow of Emotions … Another from Lillian … She is fundraising to help attend the Chromosome 18 Conference next month. This is the 2nd piece she's offering as a print. The first was The Egyptian Eye.
I've decided to sell prints or copies of Rainbow of Emotions once again to fundraise and help my family attend the annual Chromosome 18 conference. The print will be about an 8 X 10 size and mounted on foam board or similar ready to hang.
The Chromosome 18 conference helps me get over my fears and my emotions. It helps me feel brave, courageous, and enjoyable. Here's an example: Last year in July when my family and I were inside the airport, I was fearful, nervous, tired, and afraid; yet, the view I got from the airplane was amazing and it was all worth it.
The really fun part is that YOU get to choose your own price! The base price is $25 to cover cost of printing, mounting, and shipping (US Only – Our overseas friends can email my mom at Camilla Downs @ gmail.com if you're interested in purchasing a print).
Use this Paypal link and enter your own amount over the $25 base price. For example, if you want to donate $50 towards my fundraiser, then you would enter $75. Go here.
OR …. If you simply want a photo quality print, the base price is $15 to cover cost of printing and shipping. For example, if you wish to donate $25 to my fundraiser, then you would enter $40. Use this Paypal link. (Please note whether you want "Just the Print" or "Mounted Print")
Here's a story inspired by the Rainbow of Emotions: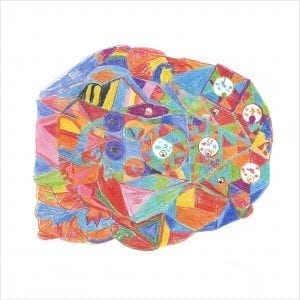 A Flower's Curious Emotions
Once long ago, there lived a flower named Rainbow who was always emotional. One day, the flower was very curious about why she was so emotional.
So the flower went to a wise flower named Emotions but liked to be called Lavender instead. When Rainbow got to Lavender's home, Rainbow asked, "Why am I so emotional, Lavender?".
Lavender laughed and said, "You are emotional because you are always inside any living thing but I can give you some wisdom if you think it will help".
"Yes, I think it will help me better understand. I trust you and your wisdom.", said Rainbow in excitement. So Lavender said, "The princess who owns the sky is sometimes called Rainbow of Emotions and she watches over you. Your emotions are actually inherited from the princess. I hope that wisdom helps."
Rainbow said, "Thank you! That helps. Now I am very grateful for the princess' emotions." So Rainbow walked off happily. So if you ever see a rainbow or feel any emotion, chances are you could be experiencing either Rainbow's emotions or the princess' emotions.
That's the end of the story.
Visit the link below to read further …
Fundraising for the 2018 Chromosome 18 Family Conference – Rainbow of Emotions