**THROWBACK POST**
April 25 2015:
Off for the Thomas n Camilla April 2015 date day! Calls for a big air kiss and happy holler!! Muah!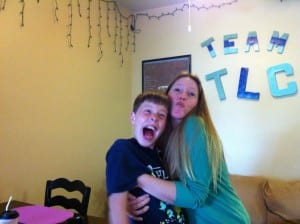 Now that Thomas and I are frozen from being outside for an hour and a half at Kids on Big Rigs ….
Kids on Big Rigs …. Biggest and funnest fundraiser for HDMS! Brrrrrr and FUN!!
I couldn't resist leaving a little message. I got caught though … The officer asked in a very worried voice .. "Will that erase?" Of course, Mr. Officer. I used one of your dry erase markers! xoxo
Chili and Quiche …. The best quiche I've ever had! YUM!!
Bartley Ranch … Such memories!
Yummy ice cream! I had deep chocolate and ricotta fig. Thomas had peanut butter chocolate chip. Then, Audrey Harris Park.