September 20 2018:
After 3 years, The Romano Duo are back! Right back where they lived when first moving to the area in 2004! Dayton!
We are thrilled to have them back in the same state and so close! (Picture from when they left 3 years ago … September 2015) xoxo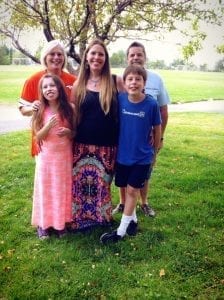 September 21 2018:
Lil celebration toast after dinner tonight! The last of Lillian's birthday cake and goodies that Yvon brought to us from Deventer. Here's to good news! Here's to us!!