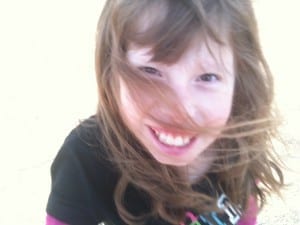 Today was date day with my beautiful little Lillian. After we ran some errands we visited a thrift store to book shop. Lillian LOVES books and had some money of her own to spend on books. She bought four books and spent five dollars. I found a book I've been wanting to read and we bought a cool question book for Thomas. Thomas asks tons of questions . . . many times I don't know the answer so I love getting these books for him.
Then Lillian and I had a lunch date at Great Basin Brewery. Lillian had her favorite, garlic fries, and I had the lunch special . . . a slice of pizza with salad. Oh man, this pizza was good!! Chunks of garlic all over it! Mmmmmmmm. It was actually one HUGE slice that I cut into two slices. Had the other piece for dinner tonight. Lillian had her garlic fries for dinner too. Poor Thomas! We reek of garlic!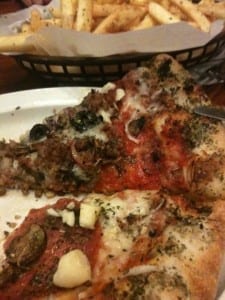 Another successful date day. These little dates mean the world to me and I can sense they mean a darn great deal to Thomas and Lillian too!