January 19 2017:
It's one of those "Lillian miracle" posts again ….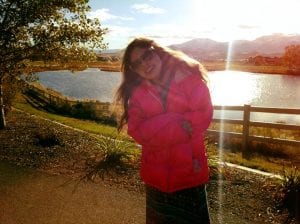 Last night Lillian ran her own bathwater, turning the faucet on and off by herself (BIG deal!), readied the bathroom, pulling the heater out and plugging it in, and had a bath without calling me in to help with anything (BIG deal!!).
She did send a text in the beginning saying she couldn't get the water to turn on …. yet, she figured it out before I even responded! At FIFTEEN years old! Hallelujah!! I was only needed for ONE task … getting her hair up. One day I will post that she is able to take care of that hair of hers!
When you take your shower or bath today, perhaps you may want to release all other thoughts and focus on the miracle happening in that moment. xoxo