February 11 2018:
Cold walk with Thomas yesterday afternoon. Brrr! Winter is not done sharing with us yet. The cold was too much for my phone and it died, so no more photos after these. No matter. Thomas and I shared beautiful moments together.
February 13 2018:
I am so incredibly grateful for the magic and mystery of life. The mind stands in a stunned state, while my heart and soul say, "Yes, this is the way it can always be."
Immensely grateful that I am listening and writing. As during journal writing a few mornings ago, the words that came forth finally helped me to understand something that I have been confused about for years.
And once I started applying it, over the past few days …..
Simply magical and jaw dropping results. Hugely, hugely, hugely grateful to and for all of you, Mother Nature, writing, and Thomas and Lillian.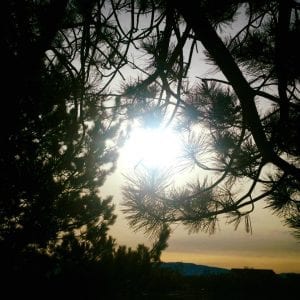 February 14 2018:
Amazing solo walk yesterday afternoon. Just WOW!!
I love the mystery of going for a walk and listening for that strong urge that whispers, "Take a picture now. Squat for this one. Kneel for this one. Lie down on the ground for this." It's so fun to see where it leads and the photos that are made. xoxo