February 5 2019:
"When you walk in the mist, you get wet." – Zen Master Dogen …
Graceful icicles today as the snow melted. Along with the amazing sun. 💦☀️
February 6 2019:
Today was library volunteer day. Lillian and I couldn't resist the lil garden behind the library. Wonderful, untouched, soft, fluffy snow! Along with a beautiful blue sky and gorgeous trees. That and some deep belly laughs = Ahhhhhh!!!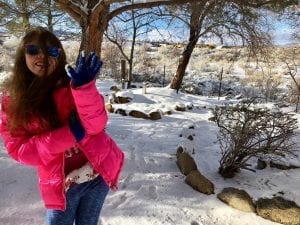 February 8 2019:
Love the way the trees frame the sun … from a walk yesterday.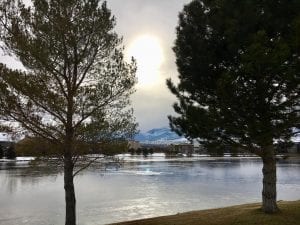 February 9 2019:
… from the hour long walk yesterday. It was perfect timing to have this walk, then write about walking, and what it means for me.
Since the first week of January I've submitted seven writings of either a trio of poems or an essay style writing. We shall see if any are accepted or chosen. If not chosen, at least I'm creating new material for my blog and next book!