April 23 2019:
A book.
An egret.
A flowering bush.
All discovered on the walk yesterday. When I came across each one, I was moved to stop and take in the scene. Most especially, the open book with pages being turned by the ghostly wind. Even the wind likes to read. 😘📖💨🌸💖 (To clarify, the book is not mine … it was simply sitting on the rock with its pages being turned by the wind .. Struck me as beautiful!)
April 25 2019:
It was the long walk today. Will need to start getting out there earlier. When it warms up here, it don't mess around!! Loved these beautiful buds!!
April 25 2019:
Sunset walk with Thomas … Nice and warm with a light breeze. Beautiful and peaceful. Largest family so far … 23 or more goslings!! He'll let me take a photo of his shadow. I'll take whatever I can get!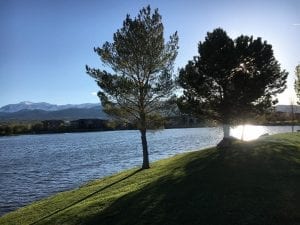 April 26 2019:
Today's walk. Sat for a bit underneath this tree. Listened to the birdsong and the ducks and the geese. Felt the silky air against my skin. Smelled the smells. Haven't done that in way too long. Ahhhhhh …