March 15 2020
Friday's cloud
White cotton candy
Melts in your mouth
Melts before your eyes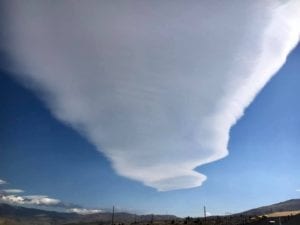 March 16 2020
Today's walk with Thomas. A new to us walk. Plus, we discovered this great looking sport called Disc Golf. Looks fun!
We've been inside since Saturday, and will only be going out for walks. Lillian's immune system is weaker than mine and Thomas's and I want to do our part to keep this from spreading. Will have to figure out what to do about groceries near the end of the week. Sending love to all ….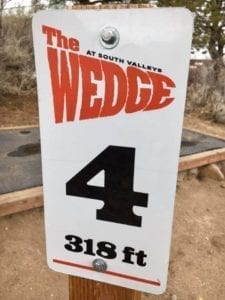 I had never heard of disc golf. There happened to be two men there playing it, and from across the ditch I asked him to tell me about it. It's got the same sort of strategy as golf, yet, you use frisbee like disks of varying weights and sizes. Tossing them from a distance into standing "baskets". It looked fun!
The guy I talked with just happened to be the one who founded this course and set it up three years ago. It's near South Valleys Park and Library (Reno, NV), in what looks like a huge ditch. I had heard there was a walking trail there, so that's why we were there. Now if you walk, you've got to mind the space above your head for flying discs!! He said I could get a beginner kit at a sporting goods store. Now you know what disc golf is … in my laymen description anyway …
*************************
March 18 2020
Maybe this afternoons walk wasn't such a good idea. My legs and hands are still frozen. However, I hugged a tree and found some love along the way!! Trees are GREAT huggers!
March 22 2020
Clouds yesterday. Nature leads the Way …