May 15 2020
Thomas and Camilla May 2020 Date Day
Part 1: Lunch for pick up from Bangkok Cuisine
This is exactly what I wanted, have been wanting for a few months. Great selection of vegan items, too.
I had Vegan Fresh Rolls with peanut sauce for an appetizer; which I split with Thomas, Penang Curry for the main course, followed by an amazing dessert of Sweet Rice with Coconut. 😋😋😋
Thomas had Chicken Penang Curry, Thai Omelet with Tomato & Onions, and Sweet Rice with Mangos fir dessert.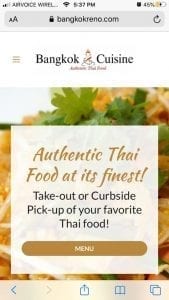 Part 2: A walk in a new-to-Thomas spot. He liked it!!