November 1 2021
It was a great day to mail a signed book with a surprise inside. (When I mail signed books, I include a short found poem, created using books destined for the trash, rescued from the library.) Your book is on the way, Renee.
Also a great day to mail these letters we wrote to ourselves in 2016, five years ago. We wrote them, sealed them, and I hid them in my fireproof safe box. I put a note on my calendar for 5 years out to mail them. Can't wait to see what I wrote to myself! I absolutely do not remember!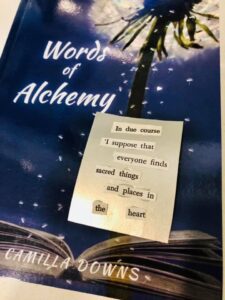 November 3 2021
This was such a moving experience. Today we received the letters we wrote to our future selves five years ago, November 2016. Thank you 2016 Camilla. ❤️❤️❤️ Thomas likes his, too. Lillian likes the advice she gave herself.