**THROWBACK POST**
December 22 2015:
So very grateful to one of our friends who has sent us this digital advent calendar for several years now. It's become a tradition to sit together every day to experience this beautiful calendar. Even more special taking turns opening each day in TLC order. xoxo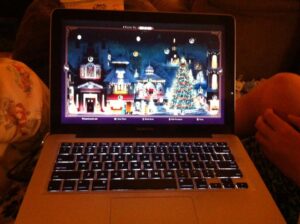 ________________
December 22 2011:
I WON!!! YeeeeHaaaawwww!! Early present for Team TLC!! Just got a message that I won 3 months of classes at Take 2 Performers Studio for Thomas or Lillian. I'm beside myself with gratitude! Give, give, give without respecting anything in return and you WILL receive!! WooooHoooooo!!
___________________
December 22 2010:
Seeing Santa!!!! Thomas chattin with Santa. No go for Ms Fairy Princess Lillian!!!