October 25 2022
Happy Getting-Herbst(Mars)-Appliance-Off Day to all who celebrate!! It's been one year! Whew! 🎉🎉🎉
Lower braces in a couple of weeks, then a year with braces. He already has the upper braces on. Congratulations Thomas!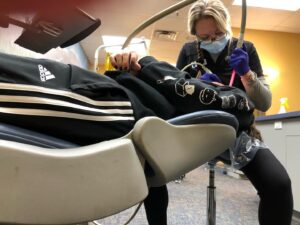 October 29 2022
This is one of Thomas's favorite books. He loves history, taking every history class Acellus offered when he was attending. 🌎🌎🌎
He's about halfway through the 1st semester at TMCC, and really likes his pre-calculus and music appreciation professors. He's having some tough moments, but overall it's going good.