July 14 2020
Look what arrived! This completes setting up the ABLE account!!! Lillian now has her first debit card in her name!! Done! YAY!! Now. Time for a look at my estate planning and creating a Special Needs Trust.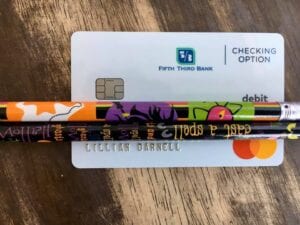 July 25 2020
I'm so excited! They finally installed a wall switch to control the fan, instead of the remote control. (Too many folks on the same frequency. Which meant the light and fan speed would change randomly.) I was able to sleep with the fan on last night. Plus, complete control over the speed of the fan and the light. Woohahaha!! Yay!! Bonus: Now we have a dimmer option and an extra fan setting.
Oh, and I got distracted for about 15 minutes taking fan photos. Yep, I'm like that.