**THROWBACK POST**
July 10 2015:
First and second stop on the July 2015 Date Day. A peaceful and happy lunch.
"There can be no happiness or peace without mindfulness. Life is available only in the present moment." -Thich Nhat Hanh.
Now at my favorite library for some uninterrupted writing, and other stuff, time.
__________________
July 10, 2013:
Just done drinking in my daily dose of quiet, nature and reading time ….. Yummy and pure love!!!!!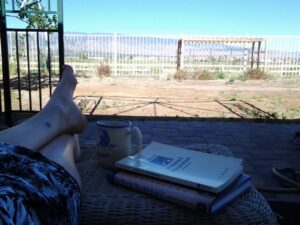 ___________________
July 10 2012:
The fabulous D.J. (Daniel Svoboda) and Diana Michelotti-Webb (and D.J.'s Mom) with the book …. D.J.'s artwork graces the cover of the book and Diana (D.J.'s manager) is the talented woman behind the book design, layout and final editing!! Thanks tons and tons you too!! I'm grateful times a million that our paths crossed!