November 26 2020
Last night after Thomas and I watched our 3 episodes of The Clone Wars, I got busy in the kitchen. Love the popping sounds the cranberries make. ❤️❤️❤️
We started the transformation last night. Step 1: Rearranging furniture and the tree up. Rest time after that! Later today or tomorrow we'll add the multi color lights to the tree, along with the ornaments. ❤️🎄💚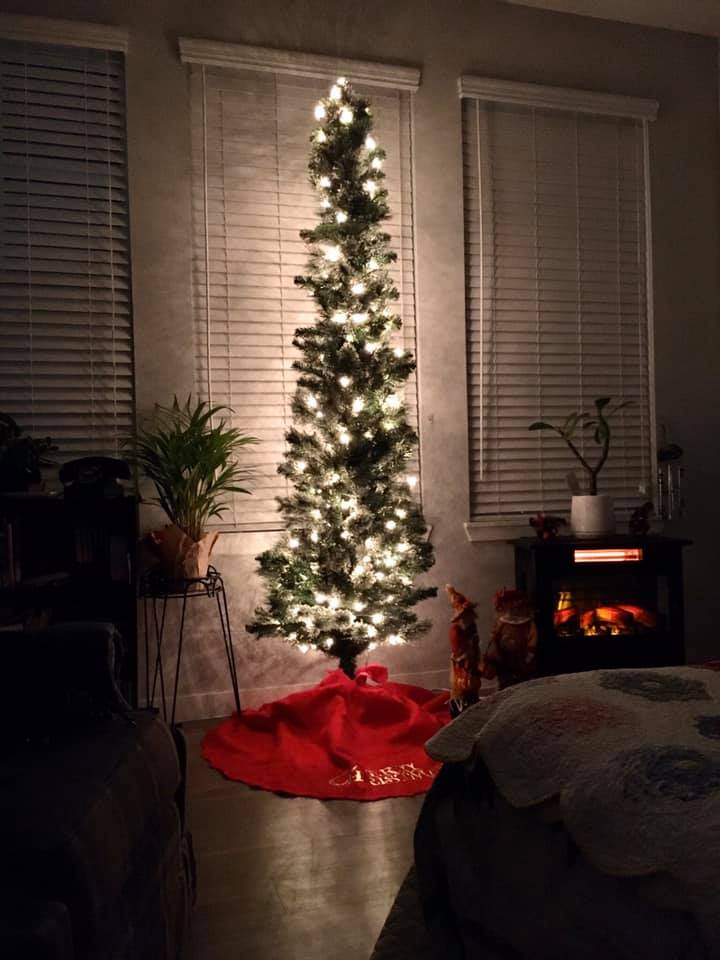 Breakfast!! I'm still trying to perfect vegan baking (been vegan for 3 years now, I'm a slow study!), so when I come across something already made for me, I grab it!! I'm like a kid in a candy store! I'm a pretty good cook, but baking is hit or miss. 🖤😂🤣🖤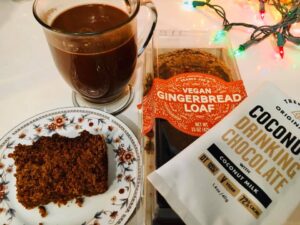 We had an appetizer lunch (my vegan plate with the bread, along with the dips and chips), followed by a sweet nap in the rocking chair.
I'm thankful that 4 or 5 years ago, I spotted a friends Facebook post, at the ribbon cutting/breaking ground for the place we now live. I got myself on the waiting list. Around January 2019, I got a call asking if I was still interested (I had assumed the project had been abandoned). After 6 months of delays we finally moved in around this time last year.
It was pure hell those 6 months. I'm thankful I stuck with it. I kept giving notice we were moving, then had to rescind. The last time I gave notice, our apartment got rented. And, then, this one got bumped again. Spent 3 days being homeless before finally getting to move in. So, I am going to soak in and savor every last bit of the goodness of this place. ❤️❤️❤️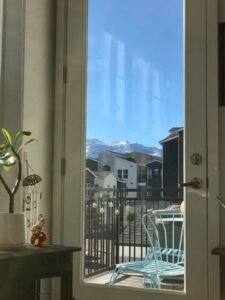 2020 Thanksgiving – A game of BINGO via Zoom, sharing what we're thankful for, and chatting a bit. Team TLC, The Romano Duo, and Team Schutzler. I have two gorgeous nephews. Look at them.
Heather is my step-sister, Frank's daughter. This was so much fun, Heather Schutzler, Patty Romano, Frank C. Romano Jr, Thomas Darnell, Lillian Darnell(who was busy doing her own thing), and Brian Schutzler. ❤️❤️❤️
I'm so proud of the homemade vegan green bean casserole I've made for the last 2 years. So, photos from beginning to end. It's mine and Thomas's favorite holiday dish.
It was so good!!! 😋🖤😋
Vegan, stuffed turkey loaf with vegan gravy
Vegan dressing
Vegan green bean casserole
Cranberry sauce
Delicious!!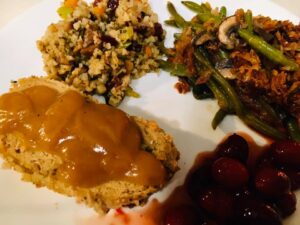 Thomas and Camilla extra movie night – "Christmas Vacation"
Fun Old Fashioned Family Christmas …. 😂🤣😂
We usually watch this with The Romano Duo on Thanksgiving night. Settled for watching it at about the same time as them. ❤️❤️❤️