June 4 2020
Look at that shiny new windshield and wipers!!!! I am so excited! Lovely, kind, mobile service by glassify. Thank you Olivia!!
My review on Yelp …
Olivia and her team are amazing! I have a high deductible, paying out of pocket for a new windshield, so price is extremely important to me. I didn't want to use who I've used in the past as they don't offer mobile service, and frankly, just aren't very welcoming. For just a tad bit more, I was able to have Glassify come to me. Olivia was professional, fast at responding to my emails, and very kind. I felt like I mattered. It was a pleasant experience all the way around. Glassify has a new customer, should I ever need my car windows addressed again.
Read Camilla D.'s review of Glassify on Yelp
*****************************
June 5 2020
I don't know if I've ever liked a plant so much. I'm excited to be adding plants to our family! This is the first one.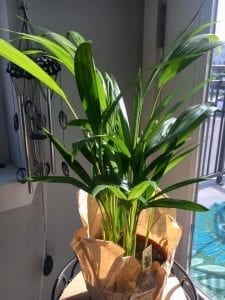 June 6 2020
Here's the second plant we've added to the family.