May 4 2020
The smell of freshly sliced English cucumber. Heavenly, swoon worthy.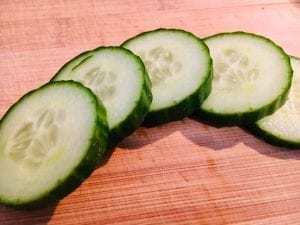 May 5 2020
Those cucumbers yesterday were chopped and added to this giant bowl of pasta salad. I'm down to the soft, semi-soft food with these teeth.
Last night I stuck my phone halfway in my mouth and took a picture of just one offending tooth. Sent to the dentist this morning with a message that I'm running out of spots to chew food and I feel awful, and asked if I could get in before the 12th. Guess the picture and fact that I can barely eat did the trick. I'm going in tomorrow morning.
Don't think I've ever been so excited to go to the dentist!!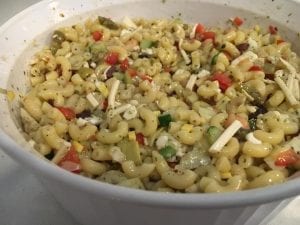 May 9 2020
Coconut Bliss – Chocolate Hazelnut Decadence. My taste buds approve.