May 15 2021
Thomas Darnell and I started watching The Bad Batch last night! Sooooooooo good!!! We're also watching Rebels (we're in Season 2), and love how this ties in with that and The Clone Wars.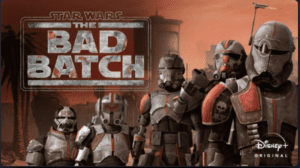 Thomas and I were picking up my "meatballs" and garlic knots when we saw that they had opened the lil game room. Pinball machines!! How do you get the ball going, Thomas asks. 😂🤣 I only had enough quarters for one game. And he did better than me! I'm rusty!
Oh, the hours spent playing pinball and other games when I was his age. In those days the game rooms were huge! Like the size of this entire restaurant.