December 4 2019:
Spent late afternoon until just now getting decorations out. Tree is up, need more lights before we decorate it. Learned this morning that we will be in the temporary place until beginning of January. Huge thank you to Frank and my brother for driving from Dayton to help me unbury the Holiday decorations and find the tree.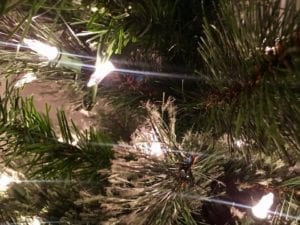 December 7 2019:
Finally got the tree decorated last night, sans the topper as we need a new one. We were without internet from 4:30 yesterday afternoon until about 30 minutes ago. It was an opportunity to focus on other tasks and creativity for me, with a huge opportunity for Lillian as this was a disruption to her normal schedule. Minus a few rough patches, she handled it pretty good, even asking me to tell her a story last night. That hasn't happened in years. Felt good, for all of us.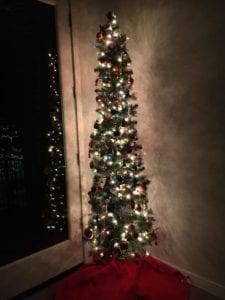 Fun decoration photos. Can't help myself ….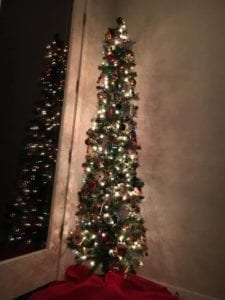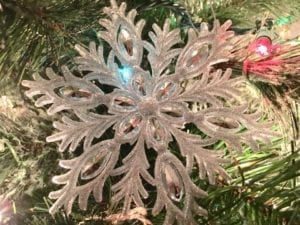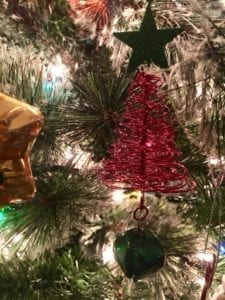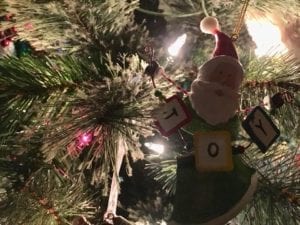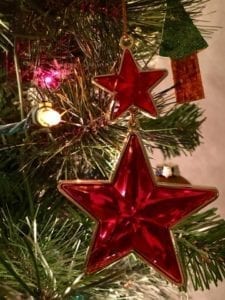 December 12 2019:
Finally got the advent calendars up. Thomas and Lillian made these about 10 years ago. Each day has a quote of special meaning and a mindful activity from my Mindful Christmas Countdown. Plus, they get their choice of a yummy treat.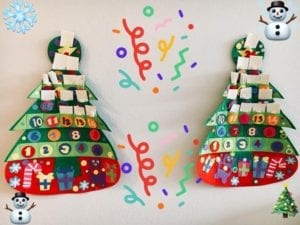 December 14 2019:
Figured out a topper for the tree! Our star broke last year. We already had the Santa hat, plus, it's fun! Lillian and I had the idea about the same time so I knew it was to be.