May 28 2020
Is it wrong to look forward to "playing" with this every morning? If it's wrong, I don't want to be right! Ha!
Have to share how much I'm enjoying this recent purchase. About a month ago, when buying coffee beans, I forgot to grind them using the store grinder.
I researched for the best, compact, affordable, manual coffee bean grinder. This is the result. Thomas keeps asking if he can grind my beans. Yes, but, but, then I don't get to do it. HA!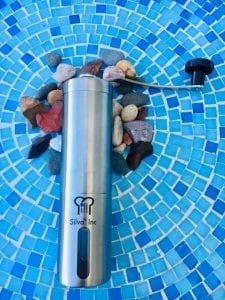 May 28 2020
I never much cared for chamomile tea. I always thought it weak, with barely any flavor. Until I purchased these organic whole chamomile flowers recently. Oh my goodness. It is quite good! Deep, rich, smooth, and perfect.