Tag Archives:
old family photos
January 11 2020:
Unpacking boxes that have been sealed for years. My mammaw Downs always made me feel good, a warm and strong energy she had. Even at 9 months old I was all smiles in her arms … (along with cousins Stephanie and Stacy).
Having left school in the 2nd grade due to her mother's death, she did not know how to read. She was needed to help with the sharecropping and with the rest of the family. "Sharecropper's Granddaughter" .. Sounds like a good book title, doesn't it? HA! This beautiful woman knew how to grow a vibrant garden, can and freeze foods, bake and cook … With no fear of speaking her mind. Thank you, Elnor Key Downs, for your blood that flows through my veins.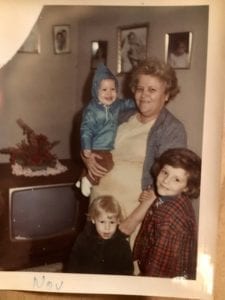 January 11 2020:
Near the beginning of our reuniting, of sorts. After living about 7 states apart for 7 years, it was not too long after this photo that I packed my car, left Mississippi, and made my way to Washington state (where mom and Frank lived). Photo taken in June 1988 when mom and Frank came for my high school graduation. I feel one of the BEST decisions I have ever made … ❤️❤️❤️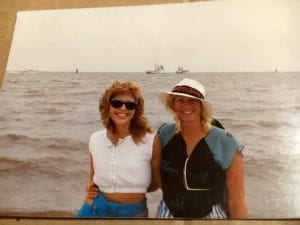 Near the beginning of 30+ years as step-father and step-daughter. What a blessing you were, have been, and ARE, Frank C. Romano Jr! Photo taken in Summer 1988 in Gulfport or Biloxi Mississippi, when Frank and my mom came down for my high school graduation. ❤️❤️❤️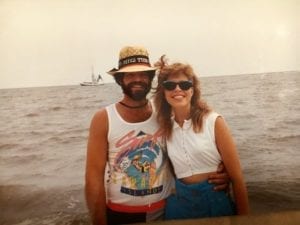 My great great grandfather, who I have been told was a full blooded Chickasaw Indian who left the tribe, taking the name of Robert Downs. Shown in this picture with my great great grandmother. It would be really cool to know his Native name.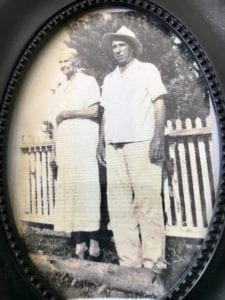 January 12 2020
Found a 2012 letter from my Secret Admirer(s) while unpacking. A most special treasure, especially as the admirers get older. ♥️♥️♥️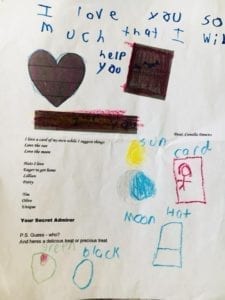 January 19 2020
I have about 12 old albums with the adhesive type photo pages. I began by slowly peeling them, but that left the photos curled and left some of the backing on the page.
Last week I searched online and found that dental floss will work. Just tried that and it works! The photo came off perfectly. Although, it took lots of wiggling and removing 3 photos used one piece of dental floss. So … need to go buy cheaper dental floss before continuing.
Photo of me at 3 years old in the snow. Snow in the deep south is occasion for big smiles, no matter how small the amount. (Smithsonian video showing the technique … https://youtu.be/fcDlbNi-9D0)