Tag Archives:
bless the water
March 22 2018:
… from 2015 Thomas in honor of #WorldWaterDay 2018 …. xoxo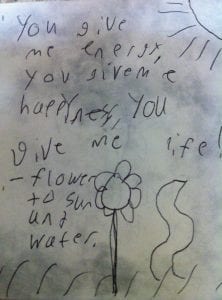 March 22 2018:
#WorldWaterDay 2018
Water, glorious water.
Oh, how I am grateful.
Grateful,
for you are life,
You help to create life,
You sustain life,
YOU are everything to life.
I bless and am
eternaly grateful
for the blessings
you bestow.
You uplift,
You … Go here to read more ….