March 25 2021
I'm more excited about this than I expected. The first two pieces of my new bed arrived today. Pillows, mattress, and platform frame coming next week. 🎉🎉🎉
I bought a queen size tempurpedic when I was pregnant with Thomas. 15 years ago. It's just me, and has been only me, sleeping in it for 14 years. I don't need that much room. 😂
I have lugged that darn thing with us for 15 years. I've wanted to downsize to a full size bed for 6 years. Handling and moving a queen size tempurpedic is like trying to move a 500 pound block of jello. 😳
It's still in near perfect condition, so if anyone in the area needs a bed, it's yours. ❤️❤️❤️
March 31 2021
This afternoon I bid farewell to the bed I've slept on for the past 15 years. It's got a new job, providing a good nights sleep for folks who are mending their life at The Ridgehouse.
15 years may seem like end of life for a mattress. Not this sucker. Those tempurpedic mattresses never die! I'm sure it's got another 15 years! I'm happy to be downsizing to a full size vegan, organic, hybrid (which hasn't arrived yet!) Air mattress sleeping for me until it arrives. 🛌 😴 💤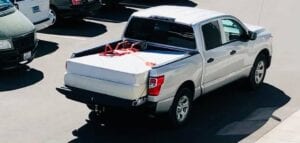 April 4 2021
The bed frame arrived. The sheets arrived week before last. Now. Just need the mattress and pillow. Fingers crossed that the mattress ships tomorrow. 🎉🎉🎉😴😴😴🎉🎉🎉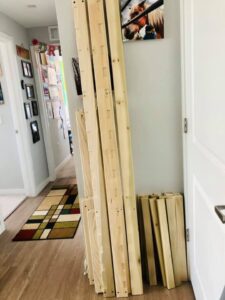 April 11 2021
I did it! And, it was fun! 🎉 The platform frame is put together, ready for the mattress (arriving today), and ready for this person to have a comfy nights sleep.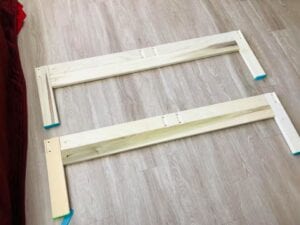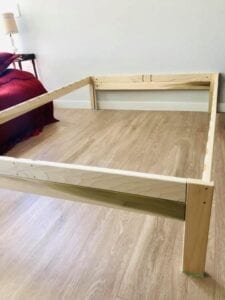 Finished! Need different pillows and bedspread as these are Lillian's. I. Am. Tired. I shall sleep good tonight. Thank you to my sweet Thomas for helping me get this beast of a mattress up the stairs. Whew!
May 22 2021
It's totally normal that every time I use my new pillow, I'm thinking, "I loooove you pillow, you're so comfy". Right?
… And my new bed …. They are just the best!!
When it's been 15 years since one has been in a relationship, much less even dated, having a comfy bed, pillow, and bedding it quite titillating …