July 7 2019: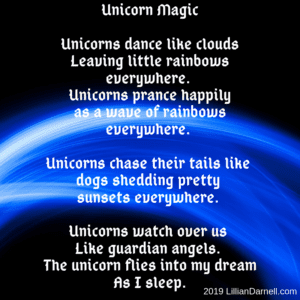 My daughter is fundraising to help pay for she, her brother, and myself to attend a family conference related to her chromosome deletion …. 18p-. It's the Chromosome 18 Family Conference and this year it's in Colorado Springs, Colorado USA.
She will create a custom poem especially for you and the donation amount is entirely up to you. This one was a request for a unicorn themed poem from my friend Karen in Mississippi.
Pease share with others you know who may wish to support Lillian. Thank you!!