August 13 2016: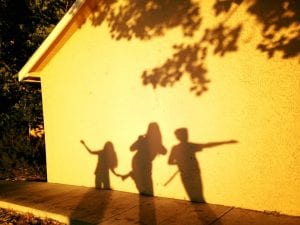 We have been brainstorming ideas for how we can serve our community as a family and team and at the same time move towards our dream and live how we choose. Here's what we came up with …. xoxo
Errand Services
Is your "to do" list longer than The Great Wall of China? Team TLC is here to tackle those errands with Tender Loving Care.
Who We Serve
Individuals – Have you simply run out of time to get it all done?
Homeschoolers – We are a homeschooling family. We know.
Non profit agencies – Having run a non-profit for a couple of years, I know the tightness of your budget. We are here for you in those here and there times when you need a second hand.
Small businesses – I've been an entrepreneur since 2001. I know.
We serve the greater Reno area. Although, we are happy to assist those not local to Reno if there is anything we can do online for you!
Sample errands and Other
Dog Nanny – Dog walking and/or dog sitting
Drop off clothes/pick up clothes at dry cleaners
Grocery shopping
Return books/pick up books from the library
Mail items/pick up mail
Deliver items
Pick up and deliver restaurant orders
Check on your home while you are out of town
Costs
Simple flat fee of $20/hour, with a minimum of a 2 hour purchase for the first use
5 hours or more purchased in bulk receives a 10% discount
*We get as much done for you within the hour as humanly possible.
**For errands that incur additional costs, ie groceries, an estimated amount of the bill is collected in advance.
***24 hours notice needed for all requests. Less than 24 hours incurs an extra fee.
Who We Are
Team TLC = Thomas, Lillian and Camilla = One Mom + Two Kids = XOXO
Our Team = Nature lovers, Unschooling, Book Lovers, Writers, Nature based schooling, Practicing mindfulness and emotional connection, Inspired by photography, Tiny home dwellers, Minecraft enthusiast
**More details** We are truly open to hear ideas about what others need help with "getting done". We will be honest if it's something we do not feel capable of helping with.
From errands that keep getting put off, to researching products/curriculums, to sorting things like LEGO pieces, beads, nuts, bolts (we like sorting!!), to scooping the backyard dog poo.
On a different note, outside of the Team TLC services, I specialize in nature mentoring (showing parents how to help their child not lose their nature connection and retain their sense of wonder) and as a mindfulness/positive parenting tutor. With this I can assist with introducing mindfulness into a family via mindful eating and other mindfulness practices. And I also offer a unique nature centered style of one to one coaching.
Feel free to ask questions or for more details! xoxo