June 17 2019:
It was a BBQ at The Romano Duo's place yesterday. I got to see my niece, Samantha, who I haven't seen since she was 1 year old. And Thomas and Lillian got to meet her for the first time. Thomas and Samantha are about 9 months apart. She's up from Louisiana visiting her dad, my brother, Robert.
Look at the amazing veggie and pineapple kabobs Frank made just for me. Yum! Yum!! 💗😋
We were graced with a beautiful and bright rainbow too!!! 💞💜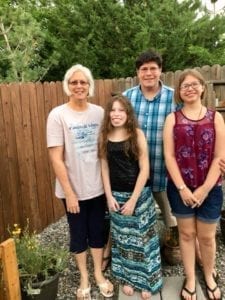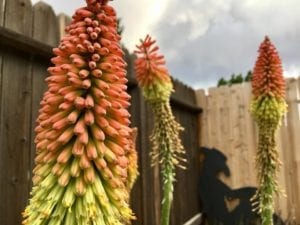 June 23 2019:
I got a text today that began, Hey Aunt Camilla …. what? I had to go back and reread that. I've never been called that. And. For some reason, my throat seized, my nose got runny, my eyes began to burn, and liquid dripped from my eyes.
The last time I saw Samantha, my brothers daughter, she was 1 year old. She's up from Louisiana visiting him for a few weeks. And. She just called me Aunt Camilla. ♥️💜♥️