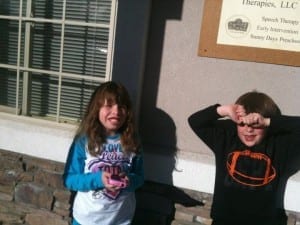 Thomas and I went on a date while Lillian was having her therapies (ST, OT and PT). Mr. T had some Christmas money to spend and wanted to buy a Lego set.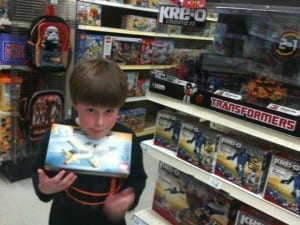 Went to Toys r Us and headed straight for the Lego section. Thomas found MANY sets he wanted and other things after he got done looking at the Lego section. I collected a few that were right around $20 for him to decide. He was having such a hard time so I thought maybe if I went and found two Lego sets that still kept him within his budget he might like that. SCORE! That was it. I found several to give him a choice from and he was so relieved that I helped him with his problem. He chose the LEGO Creator Blue Roadster 6913 (amazon affiliate link) and the Lego Tiny Turbo 8302 Rod Rider (amazon affiliate link).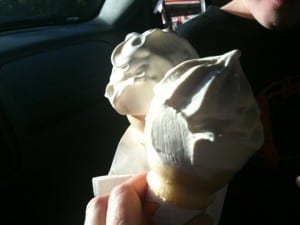 After that we went to Sonic and each got one of the $1 Vanilla Cones. Perfect ending to a perfect date with Team Member T! I ♥♥♥♥♥ that little boy!