**THROWBACK POST**
November 15 2014:
Right on! It was library day!! Always a fun day of anticipation of another library visit! Thank you to the beautiful angel who slipped a little something in our car door! I adore running into you at the library. We are blessed to know you and I love you!! Thanks K.M.!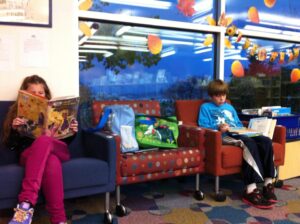 ________________________
November 15 2012:
Lillian's gratitude for today:
I am thankful for books.
********************
Beautiful people … Attending the Nevada Caregivers' Coalition Luncheon .. With the Romano duo as my guest!!! Thank you to my fabulous step-father for nominating me!!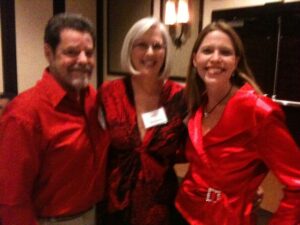 I'm grateful to all who are caregivers … To quote from the Agenda for The 7th Annual Caregiver Recognition Celebration luncheon which was held today ….
"Caregivers, by what they do, enhance the quality of life for older adults and individuals of any age with disabilities."
Each caregiver nominated received a certificate of recognition from United States Senator Dean Heller, Office of the Governor for the State of Nevada, Brian Sandoval, United States Senator Harry Reid, a Shining Star Certificate for the Linda Carr Caregiver Award, Congressional Recognition from the United States Congress, a fabulous lunch, door prizes, a movie themed basket and just an all around inspiring two hours.
Blessings and thanks to all who are caregivers for anyone in our society who needs extra help and assistance …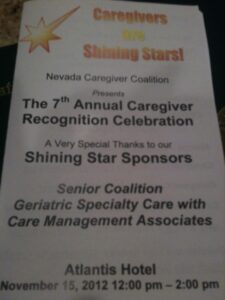 Thomas' gratitude for today:
I'm thankful and grateful for joke books.
_____________________
November 15 2011:
Today I am thankful for this beautiful city and state in which I live and the peaceful sense of awe I receive from it . . . Reno, Nevada . . . I love every curve and bend in the landscape of the hills and Mt. Rose, the sunrise, the sunset, the moon and stars, the amazing Lake Tahoe, the magical clouds, the skyline, the people, the friends I have made . . . Thankful . . .
_________________________
November 15 2010:
Lillian and I just got done being interviewed by Reno News & Review in regards to Different iz Good . . . Spread the Word! Story will appear in the Thanksgiving week issue! WooHoo!!