November 13 2018: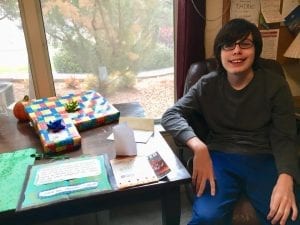 Happy 13th Birthday to Beautiful Thomas!!!! We've opened gifts, then taking Thomas out to lunch.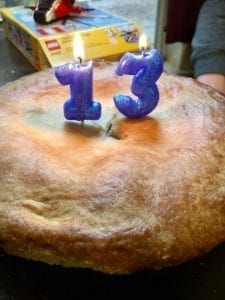 Next stop was Natural Grocers for a special treat and then to Grassroots Books to pick out a book. Then, home for apple pie topped with French vanilla ice cream.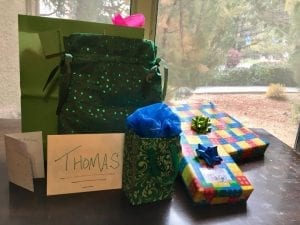 My Dearest Thomas,
A child called Thomas was born
on this day in 2005.
The child arrived about 9:00 at night;
swimming into a new world.
Incredible joy this one
brought along to share.
Smiling, smiling, smiling
a great deal of the time.
A beautiful baby body,
soft as silk, deep with warmth,
and a perfect fit
in this Mom's arms and heart.
The Mom's love and support
for the child, Thomas,
runs as deep and wide
as the Universe and beyond.
What the Mom most wants
Thomas to know in the deepest
recesses of the heart ….
You cannot disappoint me,
You are not here to please me
and do as you think I wish.
You do not have to fear
what I will think.
You cannot disappoint me.
This Mom will support you
always and forever,
beyond even the time in
which she is using this body.
This Mom's love is not
conditioned on who you be or don't be,
nor what you do or don't do.
This Mom trusts you.
This Mom believes in you.
This Mom knows you are worthy
of your heart's desire.
This Mom apologizes for
conditions not being as you
and she deserve.
You cannot disappoint me.
I will love and support you
always and forever …
Happy 13th Birthday Thomas!
I love YOU!!
Now … Let's make this the
best day of your life …. So far … xoxo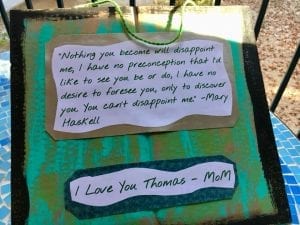 Camilla – Mom 💚💚💚