December 22 2019:
Moving day approaching …. Again! We finally get to move into our unit on Friday, 12.27. We have definitely enjoyed the lovely view from this temporary place. Yet, we are more than ready to be able to unpack, put things on the walls, curtains up, and make our place into our home.
It's going to be wild unpacking things that have been packed for about 2 years! I'm positive I'll be doing a bit of purging! Maybe Thomas and Lillian will join me.
With that approaching, I'm placing a second order of books tomorrow and both orders should arrive not too long after we get moved. The timing is aligning perfectly, as we'll be done with the final move and I can sit down and concentrate on personalizing and signing the books! Let me know if you want to be included in this round of ordering.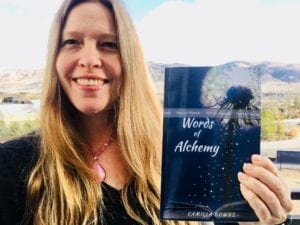 December 28 2019:
I've placed the second order and received the first pre-order for a personalised, signed book for a lovely person in the UK. Considering that it costs nearly double the cost of the book to ship to the UK, it is a wonderful compliment and show of support. Should be receiving the first 2 orders in the first 2 weeks of January.