**THROWBACK POST**
July 16 2014:
Purge on! 5 boxes of books, DVD's, and cd's to Grassroots Books! Wahoo! So cool that they let you browse for a free book while they process what you brought in!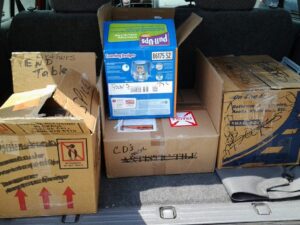 _______________________
July 16 2013:
Lisa and Megan's bracelets are on the way to them!! Pink and yellow for Megan and Blue and Yellow for Lisa! Thank you tons and tons Lisa for your support and kindness in helping get #TeamTLC to the #Chromosome18 conference in less than 2 weeks! We still have a few of the pewter prayer box charms for anyone interested!
Beautiful drive home from Thomas' Vaulting Camp last night. I just LOVE Washoe Lake and am so HappY we get to drive by here.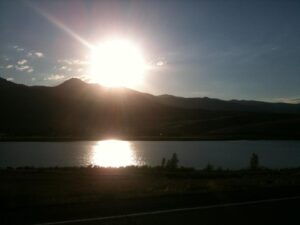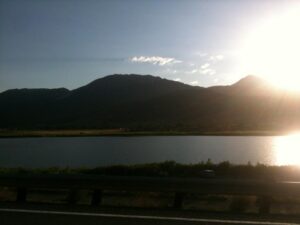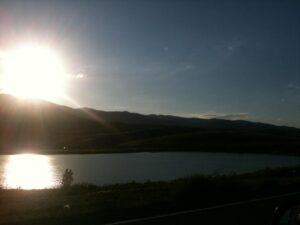 _____________________
July 16 2012:
Team TLC VBS Adventures!!! First Day … Fun, Fun, Fun!!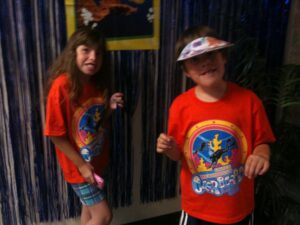 ________________________
July 16 2011:
Books and movie time with Lillian and Thomas!!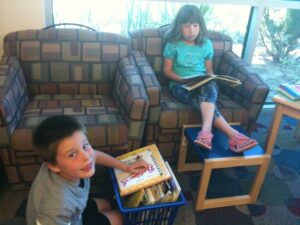 ***************
Dinner at The Romano Casa – Countdown is on til the Reno location of Romano Casa shuts down and they relocate to Vegas!!! Mango Martini during happy hour and this for dinner! I can foresee many road trips to Vegas . . . Delicious is not even a strong even word to describe the meals served here!!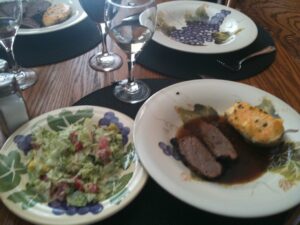 ________________________
July 16 2010:
Ever seen this at Nordstrom's? Fun beyond fun!! DJ and dancing on the 2nd floor at the Dallas Nordstroms.
__________________________
July 16 2009: